Have you ever wanted your child to learn a set of Global ABC's?  Here, we've chose, "I" for musical INSTRUMENT!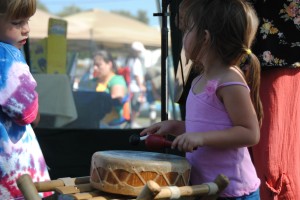 What is Your National Instrument?
All over the world, countries and cultures have instruments that seem to speak from the soul of that group of people.  Think about a didgeridoo from Aboriginal Australia or a balalaika from Russia or a Taiko drum from Japan.  Finding out about these special and significant musical instruments can be a great way to learn about the country you live in, your family heritage or another country or region you may be studying.  Below is a link to a huge list of countries and their national instruments.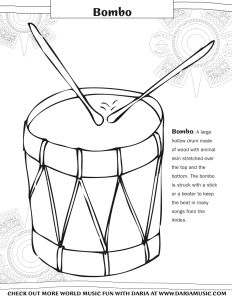 Color An Instrument
You can learn all about instruments by coloring them.  Discover what they are made of,  what they sound like or add your own colorful combinations to familiar instruments like the guitar.  Below you'll find a link to lots of free coloring pages you can use to explore guitars, sitars, bombo drums and even a rattle made from the toenails of goats!  There's also a link to online coloring for African shekeres, American washboards, Latin American guiros and more!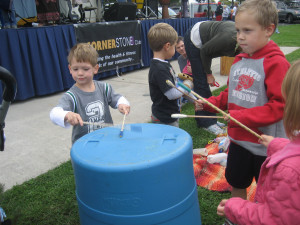 Hear An Instrument
Okay, you've played with an instrument of choice and colored it in your own special way, now what does it sound like?  It can be fun to explore music by visiting music festivals, local performances (like the one pictured to the right) or by borrowing recordings or videos from your local library.  You can also look up unique instruments on the internet to find out what they sound like or how they are played.  Below is a link where you can click and hear Australian didgeridoos, Peruvian box drums, Appalachian lap dulcimers and lots more!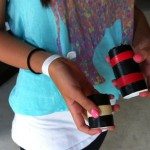 Make An Instrument
Before there were music stores – almost everyone crafted their own instrument! There are some especially wonderful kid's craft versions of simple instruments available on the internet such as Egyptian sistrum rattles, African tongue rattles and even a recycled version of a Native American turtle shell rattle.  You can find many of them on the DARIA MUSIC website as free pdf's below.
Kids Play… Instruments!
And what is more inspiring than watching a young child play a musical instrument with true beauty and grace?   Feel free to check out Multicultural Kids Music Vids - a  curated Youtube video site that shows young kids playing Hawaiian ukuleles, Bolivian charangos, Chinese New year drums and more.  Not only are they keeping up beautiful cultural traditions, but they are showing us what a child can do to make the world a more artistic and beautiful place!
Links and Resources
National Instruments
https://makingmulticulturalmusic.wordpress.com/2015/05/07/whats-the-national-instrument-of-bhutan-find-it-here/
DARIA's TeachersPayTeachers store – including  free instrument coloring pages:
https://www.teacherspayteachers.com/Store/Daria-Marmaluk-Hajioannou
Color or Hear Unique World Instruments:
http://www.dariamusic.com/cajon.php
World Instrument Craft Activities
http://www.dariamusic.com/crafts.php
Multicultural Kids Music Videos – Amazing Kids Category
http://multikidsmusicvids.com/?cat=46