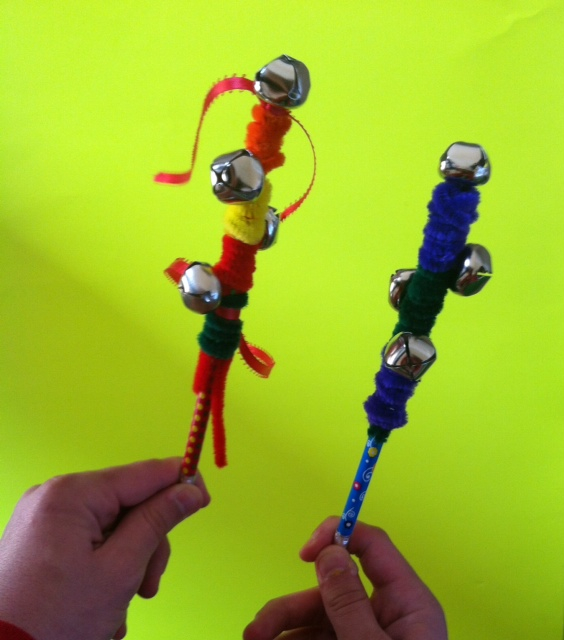 Many cultures celebrate the Spring with music and festivities.   In The British Isles, traditional morris dancers have bells on their legs and sticks in their hands that they use as part of the choreography of the dance.  You can use the same ideas to celebrate the season or as part of music and movement fun; indoors or outdoors, any time or the year.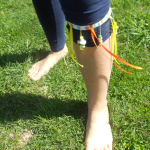 Bells and Sticks
We'll be sharing a post soon about a variety of different dancing bell traditions from various cultures – each with it's own simple craft versions you can try at home.  For now, if you're looking for an easy, wearable  "morris bells" craft, check out the resources and links below.
And what do you hold in your hands while dancing?  These bright and colorful jingle sticks are easy to make and fit perfectly in a child's hands while they are dancing or moving – around a Maypole or during any dancing or movement activity.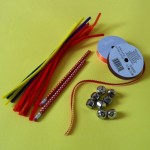 A Few Supplies
To make these easy jingle sticks, you'll need:
Pencils (unsharpened)
Pipecleaners (4 – 8 per stick)
Assorted jingle bells
Ribbon (optional)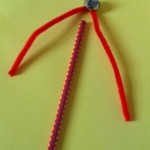 Wrap it Up!
Start your stick by threading a jingle bell into the middle of a pipecleaner.  Then wrap both sides of the pipecleaner down over the pencil.  Take a second pipecleaner and wrap around the pencil until it is covered, adding jingle bells at regular intervals.  When the pipecleaner is too short to wrap, start with another one and wrap the end of the last one underneath.
Use as many jingles as you like and then tie on pieces of colorful ribbons as streamers, if desired.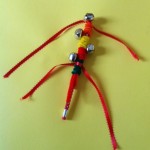 What Can You Do With Jingle Sticks?
You can use jingle sticks for playing music while seated at a desk in class in school.  You can make a pair and hold one in each hand during any form or movement of free form dance.  You can shake jingle sticks along with the beat of a favorite song.  You can practice, left hand and right hand patterns while listening to recorded music or create left hand and right hand patterns while singing.
Get creative and have fun!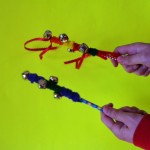 Resources
Easy Morris Bells Craft
http://www.tinytappingtoes.com/early-learning-with-music/easy-morris-dancing-bells-for-children/
Make Your Own Indian-Style Ankle Bells (from Teachers Pay Teachers)
 http://www.teacherspayteachers.com/Product/Make-Your-Own-Indian-Style-Ankle-Bells-or-Ghungroo-486879