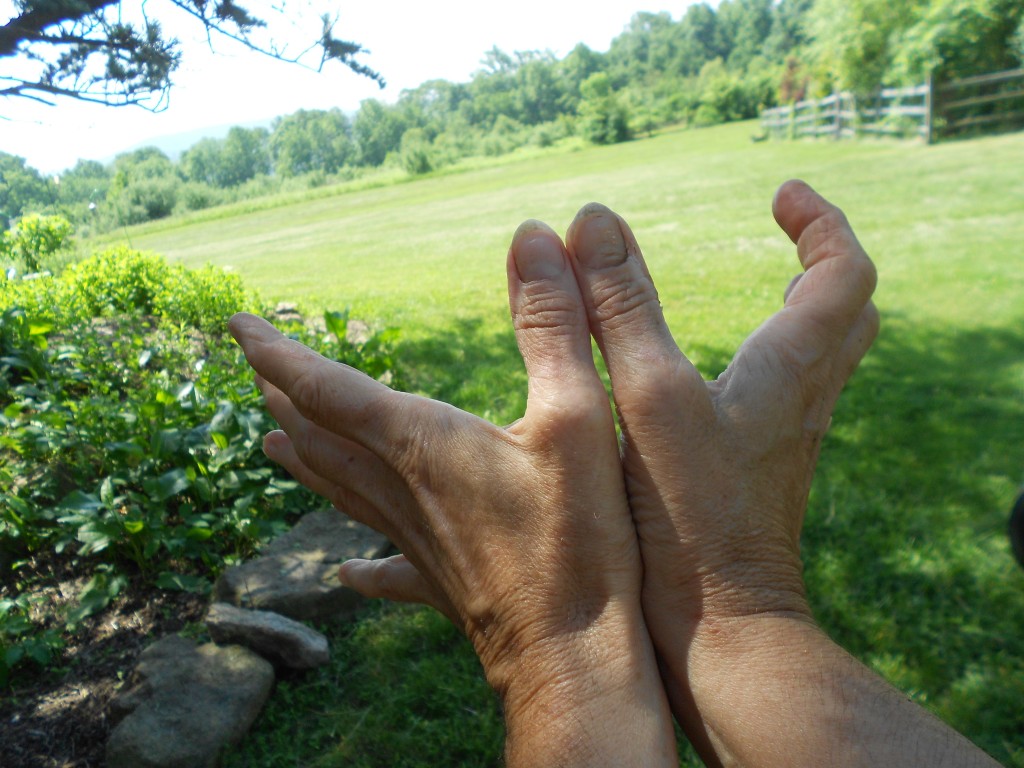 Even the simplest things can be a part of creative, everyday musical fun with your child!
Have you ever shown your kids how to make a simple blade of grass into a whistle that sounds like a duck call?  If this wasn't one of your childhood games, don't worry.  It's easy to learn and a great way to share creative play with your child.
What Do You Need?
Only three things! A blade of grass, preferably a longer thin one, two thumbs and a bit of patience.  And as you try this activity, you might want to notice that you're actually making a simple version of the type of reed found in woodwind instruments such as saxophones, clarinets and oboes.
How To Do It!
Although this seems easy, it does take some time to get the right sound, so don't give up if it doesn't work the first few times!  Place your two thumbs together, leaving space between them like you see in the above picture.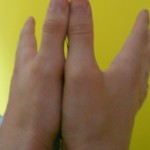 Next choose a long, thin piece of grass, and stretch it between your thumbs, making it as tight as you can.  The grass should look as if it is dividing the space between your thumbs.
Then, put your mouth up to your thumbs and blow gently.  A loud, squawking sound should emerge that sounds like a duck.  If not, adjust the grass, try another blade of grass or change your mouth position until you get the whistling sound.
With a bit of practice, you can be a "duck call" pro in no time! Here's what it might sound like:

Making Music From Natural Items
Love spending time outdoors or in nature?  Here are some related musical crafts that you might enjoy:
Take A Nature Walk – Make A Recycled Rattle
http://tinytappingtoes.wordpress.com/2012/03/26/take-a-nature-walkmake-a-recycled-rattle/
10 Earth Day Music Crafts From Recycled Materials https://www.teacherspayteachers.com/Product/Reduce-Reuse-Recycle-Rock-Out-E-Book-With-10-Musical-Activities-653502