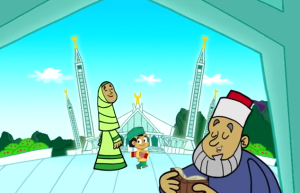 Do you celebrate Ramadan? If you don't, you may wish to learn more about this beautiful holiday celebrated by Muslims in almost every country around the globe!
Here's a lovely little song and music video about the month of Ramadan that is perfect for everyone to enjoy and share! We especially love this video because it shares images of a diverse group of girls and boys from various cultures (traditional and more Western), in different situations, all celebrating Ramadan.
We also love this video because it talks about the qualities expressed and cultivated during this special time of fasting and prayer. We see children in the video embracing patience, sacrifice, mercy, kindness, being humble, not losing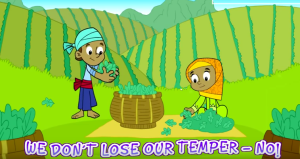 their temper, helping others, reading, studying and doing good works. What a lovely message for children of all religions to hear and embrace.
Plus, we like this video because it may bring up many questions that will help people have accurate information about the religion of Islam and combat Islamaphobia in their schools, communities and in the world.
How much do you know about Ramadan and Islam? Check out our discussion questions below the video.
And, in the mean time, we wish you Ramadan Mubarak (Blessed Ramadan).
Explore More
After you watch the video, here are some great discussion questions to help you or your kids understand more about Ramadan.
When is Ramadan?
How long is Ramadan celebrated.
What occasion does Ramadan celebrate?
Is Ramadan a happy or sad holiday?
What does fasting mean?
How do people fast during Ramadan?
What is the Quran?
What things can children do to celebrate Ramadan… (for instance – acts of charity).
If you were celebrating Ramadan and wanted to perform an act of charity in your community – what might you do?