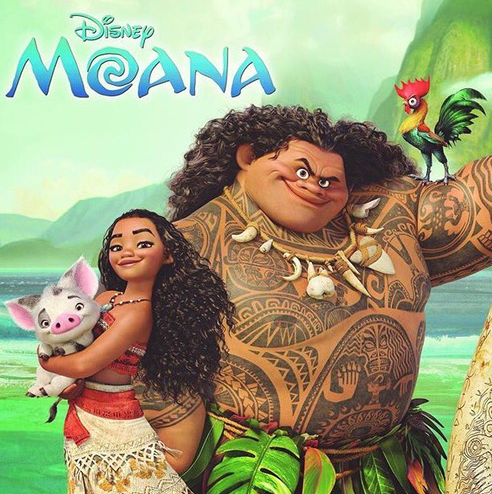 Lots of young children and those of us who are kids at heart have fallen in love with the latest Disney animated film set in the Pacific Islands, called Moana.  If you haven't seen it yet; I promise, no spoilers here!
While enjoying the film, music-lovers will notice a unique drum makes a brief appearance and helps our young heroine discover an important aspect of the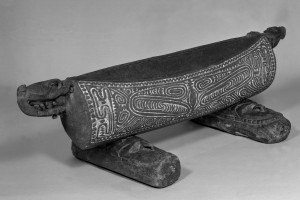 history of her people.  To most Westerns eyes, this sideways, longer wooden drum may look a bit unusual.  Were you wondering what it was?  Although we don't get a good look at it, it's most likely inspired by the slit drums or a log drums found throughout the Pacific Islands.
The drum pictured above is very similar to the one seen in the movie.  Made in Papau, New Guinea, this elaborately carved slit drum is placed on two wooden rests and played by striking the top (open) area.  Unpainted and left it's natural color, the inner carved area is rubbed with white lime, making the beautiful traditional designs stand out.  You'll notice lots of similarities between the artwork and the tattoos in the movie and the carvings seen on the drum here!
Although you can't walk into a museum and see this drum first-hand, you can check out it's complete information page on the Brooklyn Museum website, where it is part of an "Arts of the Pacific Islands."  You can also check out the link below that shares another similar drum from Tokelau, three islands that are north of New Zealand and East of Australia.  The Wikipedia page on the music of Tokelau has some very helpful background about this drum as part of communal singing and dancing rites and rituals, used to not only bring the people of the island together but to preserve and share ancestral history, just like we see in this latest movie about a strong young woman finding her way and saving her people!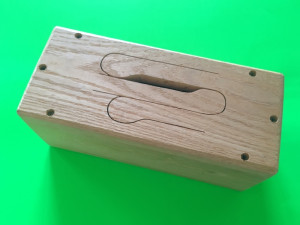 Intrigued by this type of drum and want to share it with your child?  There are definitely kid size slit drums; like the one pictured here, that any child can use to rock their world!
Links and Resources
Complete Drum Description From The Brooklyn Museum
https://www.brooklynmuseum.org/opencollection/objects/66604
Brooklyn Museum's Arts of the Pacific Islands" Exhibition
https://www.brooklynmuseum.org/opencollection/collections/23
Slit Drums And Music Of Tokelau
https://en.m.wikipedia.org/wiki/Music_of_Tokelau