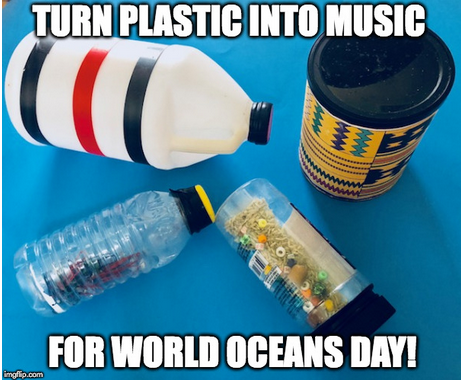 What are you doing for WORLD OCEANS DAY?
Did you know if you make something creative out of plastic – you can win a free E-book or any music CD from DARIA? We want to encourage you to cut back on plastic by practicing the 5 R's – Refuse, Reuse, Reduce, Recycle, and Remove!  And have a blast at the same time!
What Is World Oceans Day?
World Oceans Day is a special holiday celebrated all over the world on June 8th.  It's a great opportunity to honor, understand and work to protect seas, oceans and all our valuable waterways!  It's also a good time to think about things like plastic waste and how we can use less, refuse more and make something cool out of what we already have.  And if you live near a beach, please check the World Oceans Day site (link below) for special clean-up and family events where you can make a difference seaside!
Turn Plastic Into Music!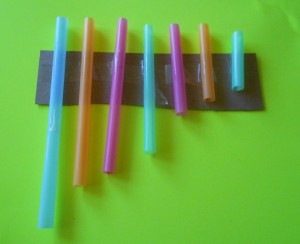 No matter how well you reduce and recycle, you probably have some plastic in your recycling bin!  Don't trash it – make it over! We just shared a post about a MYO ocean drum, a fun project that recreates the sound of the surf.  For World Oceans day, we're filling it with items that should never end up in the ocean – straws, plastic and bottle caps. We used a shipping box we got in the mail, but you can reuse a pizza box or a product box that's hanging around your house. If the box has writing all over it, no worries.  Just cover it with recycled paper or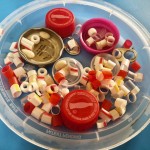 the reverse side of a used manila folder and you have a great canvas to decorate right there!  To the right is what we're putting inside.
Outside?  Below are three ocean drums that other groups have made.  Very… very creative and fun.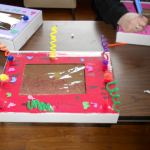 And after you create your drum – you'll be amazed at the sound it creates.  Just tip it from slowly from side to side to make the sounds of the sea.
TURN PLASTIC INTO MUSIC
Make ANYTHING from plastic you have in your recycling bin, send me a photo and you'll get my TURN PLASTIC INTO MUSIC E-book free! Although I'd love to see creative musical instruments, I'll accept anything you remake from your recycling bin.  Just e-mail me at dariamusic at yahoo dot com under the subject "UPCYCLED PLASTIC" and I'll send you a copy of the E-book plus ask your permission to use the photo in this blog or my social media.  It's totally OK to say no but I'd love to share what you make with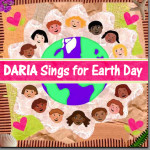 my readers!
And, you can also win my DARIA SINGS FOR EARTH DAY cd if you prefer!
So ready, set …  Refuse, Reduce, Reuse, Recycle, Remove and Rock on!
LINKS AND RESOURCES
WORLD OCEANS DAY Resources And Teaching Materials http://www.worldoceansday.org/resources
Free Respect The Earth 5 R's poster https://www.teacherspayteachers.com/Product/5-Rs-RESPECT-THE-EARTH-Earth-Day-Poster-Freebie-3743747
Free Plastic Pollution Lesson Plan http://www.worldoceansday.org/plastic-pollution-lesson-plan
MYO Ocean Drum Post – http://www.tinytappingtoes.com/early-learning-with-music/make-a-drum-that-sounds-like-the-ocean/
Turn Plastic Into Music E-Book from DARIAMUSIC https://www.teacherspayteachers.com/Product/Recycling-Projects-TURN-PLASTIC-INTO-MUSIC-5-Multicultural-Music-Activities-3747012
Splash and Bubbles Resources For World Oceans Day http://www.worldoceansday.org/splash-bubbles-resources