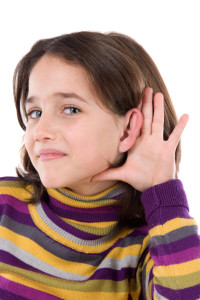 Singing or learning a silly song with your child is a great tension reliever, a fun way to play with language and creates great family memories.
I bet you know the first part of this classic silly kids song.  But, do you know all the verses?  How about these two?
Do your ears hang wide?
Do they flap from side to side?
Do they wave in the breeze
With the slightest little sneeze?
Can you soar above the nation?
With a feeling of elation?
Do your ears hang wide?
Do your ears fall off?
Does it happen when you cough?
Do they lie there on the ground?
Or bounce around at every sound?
Can you stick them in your pocket
Like a little Davey Crockett?
Do your ears fall off?
The lyric sheet below has the six most popular verses and – I warn you – they are not the easiest thing to sing. Try the words and the hand motions and see if you don't end up laughing hysterically at how hard this simple little song can be!
What About The Hand Motions?
Naturally, lots of popular kids songs are also action rhymes.  These types of songs are prefect for learning coordination and motor skills – at any age!
I've seen quite a few sets of hand motions for this song.  The most popular set of boy scout hand motions are described here:   http://www.scoutorama.com/do-your-ears-hang-low-song
Go Ahead, You Can Sing It!
Some moms, dads and caregivers feel a bit ashamed about singing out loud.   They tell me they don't have the best voices or can't carry a tune in a bucket.  No worries.  Most people can manage to hear a tune and most kids will not behave like judges on American Idol… they just want to have fun with you!
And; by the way, the sweetest thing a child will ever hear if a loved one's voice – so go ahead and belt it out!
A Cute Video Version
Versions of This Song To Avoid
After performing this song for years, I've been informed that there are profoundly colorful versions from the US military and one set of off-color lyrics sung by English rugby players.  If you're looking this song up for your child, you may wish to avoid any of these.
Links and Resources
Find the complete lyrics sheet and printable PDF here:
https://www.teacherspayteachers.com/Product/Do-Your-Ears-Hang-Low-Lyric-Sheet-2566376