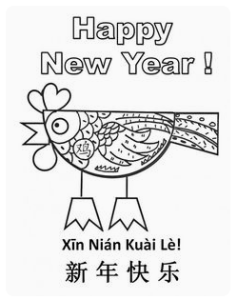 In 2017, the Chinese Lunar New Year begins on January 28th and we welcome in the year of the fire rooster!
Over the past years, we've shared some of our favorite music crafts that are easy to make for all ages and use recycled and "on-hand" materials. This year we decided to do share our 3 most popular music crafts as well as share our favorite Chinese New Year Pinterest Board, so you can explore a world of great crafts, foods, books, games and activities and related Chinese New Year Kids activities.
So bang a gong, make a paper lantern,color a New Years greeting and celebrate a beautiful Chinese Lunar New Year!
Music Posts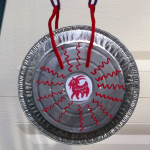 Make Your Own Gong Post- http://www.tinytappingtoes.com/uncategorized/bang-a-gong/
PDF Activity (free on TPT) https://www.teacherspayteachers.com/Product/Make-Your-Own-Chinese-Gong-From-Recycled-Materials-486935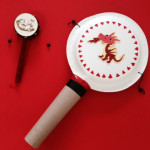 Make Your Own Bolang Gu Chinese Pellet Drum Post http://www.tinytappingtoes.com/chinese-mandarin/make-your-own-bolang-gu-chinese-pellet-drum/
PDF on TPT https://www.teacherspayteachers.com/Product/Monkey-Drum-Chinese-New-Year-Drum-Craft-1748044
Make Your Own Tinghsha Handbells – PDF on TPT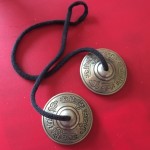 https://www.teacherspayteachers.com/Product/Explore-Tibetan-Handbells-Plus-a-Make-Your-Own-Handbell-Craft-560016
A World Of Great Crafts And Activities – Via Pinterest!

I'm proud to be part of the Multicultural Kid Bloggers networks who hosts a Chinese New Year Pinterest board.  Visit here for an ever-expanding collection of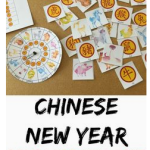 great crafts, activities, coloring pages, books, foods and more.   Some of our favorite are the pretty paper lantern craft,  fortune cookie activity, the Chinese zodiac matching cards and … so … much … more!