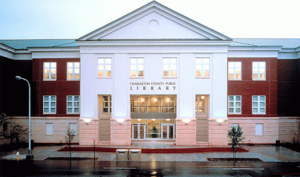 What's better to uplift the minds and hearts of children than a great book or a wonderful cd of children's music? Since the entire country and world were touched by the senseless violence in South Carolina this past week, a call has gone out to honor the memory of one of the victims of the shooting, community librarian Cynthia Hurd.
Although this little blog is mainly about music, education and enrichment, there's no way to ignore the recurring cycles of violence occurring in our country and the world. Maybe the only gentle solution is to take the time to share a beautiful message with the children in your life and the young people in your community. Then it's up to them to build a better world where tragedies like this become sad memories from the distant past.
If you have a great book or cd, please send it in memory of Cynthia Hurd to the following address:
Charleston County Public Library    c/o Andria Amaral
68 Calhoun St
Charleston SC 29401
Ms. Cynthia G. Hurd, A Friend To The Community
Described as a friend to the community, Cynthia Hurd worked with Charleston County Public Library for over 30 years. During her life, she worked throughout the library system and served on the planning committee of Charleston's first free public library for African Americans.  At the time of her death she served as manager of the St. Andrews Regional Library branch.
You can find out more about her life in this Library Journal memorial post:
http://lj.libraryjournal.com/2015/06/industry-news/cynthia-g-hurd-librarian-among-those-killed-in-charleston-shooting/