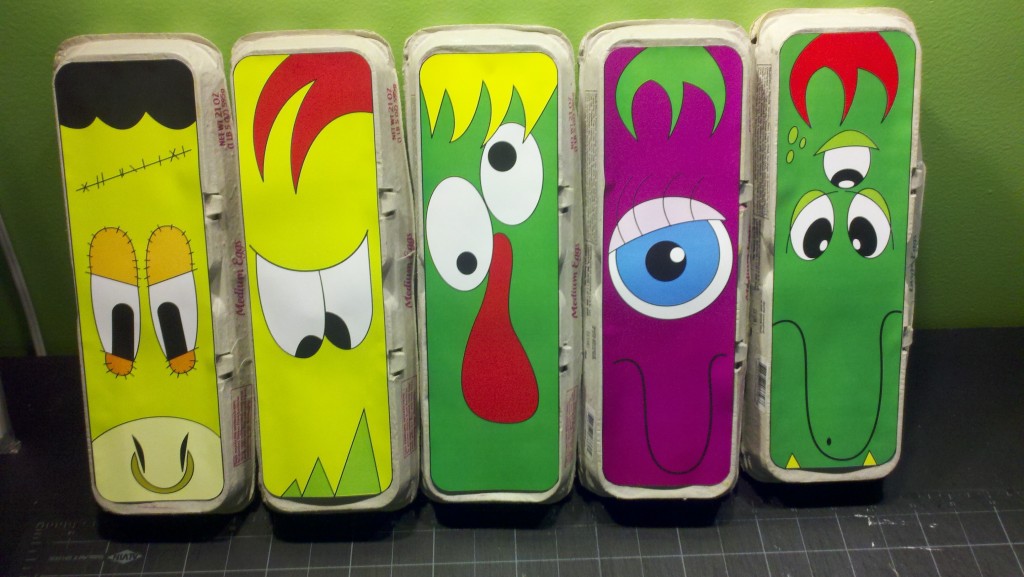 Sometimes homemade fun is the best of all!
And, if you can find all the materials you need to make a new musical toy or rattle for your child around your kitchen or craft area – all the better!  In this simple instrument, you get to reuse an empty egg carton and create a funny musical face at the same time.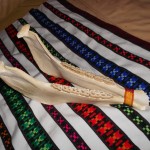 This simple musical craft is based on one of my favorite rattles that come from Peru.  It's called a quijada and it's actually made from the jawbone of a donkey.  You hold it in one hand and tap with the other hand or fist and the teeth rattle around in the sockets.  Although the egg carton rattle has no real teeth, you can tap the side for a similar sound as well as shake it back and forth, up and down or let your child tap the top like a drum.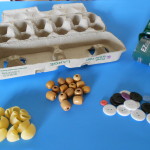 What do you use to fill the rattle?  Practically anything that will fit in the space for the eggs. Look for 12 items that can fit into the carton just like teeth.  Jingle bells sound great – they jangle as you hit them. You can also use pebbles, marbles, macaroni or bottle caps.  Each one will sound a bit different when placed inside the rattle.
And, we've given you some fun designs to so each rattle can have a personality of it's own.  Pick silly or scary, choose a full color monster or print out the black and white version and color it on your own. Or design your own face and send us a picture.  We'd love to see the wonderful things that you can do when you combine being creative, silly and musical at the same time!
Here's the detailed instructions as a pdf, coloring pages for the faces and some other related activities and crafts:
Egg Carton Monster Rattle pdf from TeachersPayTeachers ($1.99)

(including funny faces coloring pages in black + white and color )
http://www.teacherspayteachers.com/Product/EGG-CARTON-QUIJADA-MUSICAL-RATTLE-1146672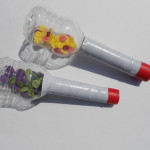 18 free musical crafts and coloring pages:
http://www.dariamusic.com/crafts.php
See, Hear and Color eight different world music instruments here: