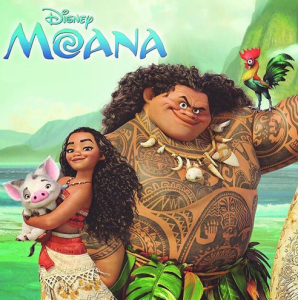 If you're staying at home, it may be a great time to combine some of your favorite movies with fun and creative learning activities. We'll be posting about several movies, but this time… we invite you to watch Moana and then learn more about South Pacific culture through these crafts, coloring pages and activities.
"Beach In A Bottle" Rattle
This is such an easy and fun craft! Start with a clear recycled water bottle and create your own "beach" that will change as you play it, swooshing from side to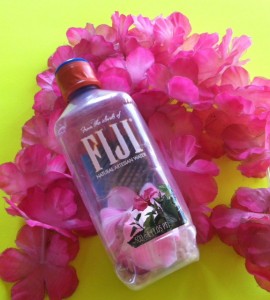 side or up and down. Don't have sand? Substitute salt or white sugar. Add whatever you have on hand: small shells, pebbles, beads, bits from broken necklaces… hidden treasure?
"Clean Up The Beach" Straw Rattle
Start with a clean, clear recycled container and add any plastic straws you may have accumulated, cut into tiny "beads" or bits. Not only are you keeping plastic out of landfills and the ocean, this rattle is very subtle and quiet, perfect for playing along with any of the Moana songs or your favorite soundtrack!
Pu'ili Rhythm Sticks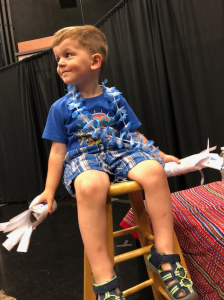 Almost every culture in the South Pacific has a version of the hula dance tradition.  One of the coolest percussion instruments seen in the hula are pu'ili rhythm sticks made out of bamboo.  The tops of the sticks are cut so that they rattle in a unique way when tapped together.
Since most folks don't have a bamboo grove growing next to their home, below is a link  to a craft version that uses either toilet paper rolls or paper towel rolls. Both are colorful, fun and make great rhythms!
Here's a video where you can see pu'ili in action!
River Rocks As Instruments
Another instrument that can be heard in the hula are 'ili 'ili. These are smooth river rocks tapped together as percussion.  Since rocks can be found anywhere, this makes a great way to explore the idea of making music from found and natural objects!  Here's a video, but check out the complete post below for more tips about turning stones unto tunes!
Color A Ukulele
The sound of the ukulele rings out across the waters throughout this region. Color your own version and imagine the sea and the surf tickling your toes!
What Was That Big Drum Seen on Moana?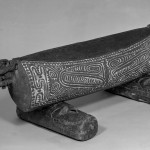 Read the post below to find out and see some beautiful examples of these log or split drums, just like the ones seen in the secret cave of the movie!
RESOURCES

Beach In A Bottle Rattle http://www.tinytappingtoes.com/babies-and-music/beach-in-a-bottle-rattle/
Recycled Straw Rattle (Plus Other Plastic Straw Crafts)
http://www.tinytappingtoes.com/ecologynature/28-kids-crafts-to-reuse-plastic-straws/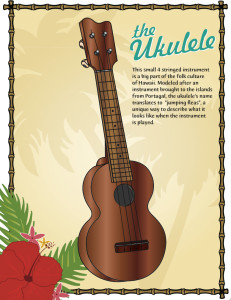 Pu'ili Crafts https://www.teacherspayteachers.com/Product/Hawaii-Rhythm-Stick-Puili-Music-Crafts-4674686
River Rocks As Rhythm Instruments - http://www.tinytappingtoes.com/uncategorized/playing-river-rocks-as-an-instrument-hawaiian-iliile/
Ukulele Coloring Page Freebie - https://www.teacherspayteachers.com/Product/Ukulele-Coloring-Page-3017260
What Are Those Huge Drums Seen In Moana? http://www.tinytappingtoes.com/simple-instruments/what-was-that-drum-seen-in-moana/